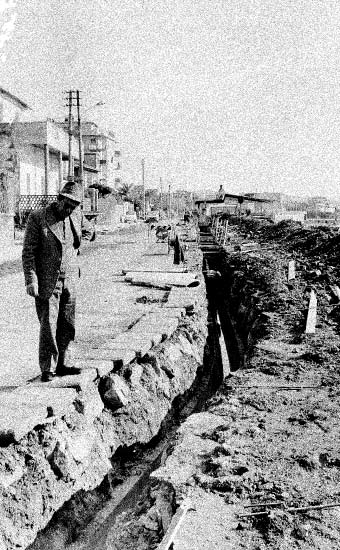 Pascucci Opere Pubbliche S.r.l. partners and collaborators have extended their skills and specializations, gained in previous activities, to a new set of areas. Currently the company is mainly focused on two branches:
Industrial works (Drainage Systems – Aqueducts – Sewage Disposal – Gas grids)
Civil and Industrial buildings (constructions and maintenance)
The company's headquarter is based in Rome, while interventions are covering the entire national territory with a main focus on central Italy.
The managerial and organizational solidity, the organic structure and ownership of the adequate technical equipments and skills play a key role in the company's total autonomy, fundamental in order to satisfy all the customer needs.
Pascucci Opere Pubbliche S.r.l is also in possession of the SOA and ISO certifications .